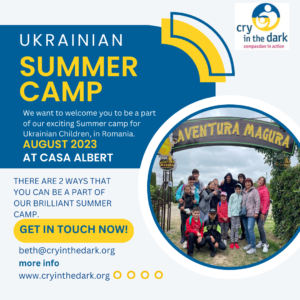 Ukrainian Summer camp.
We are so excited to announce that we will once again be running a summer holiday camp for children and young people who are living in Ukraine.
We will bring them to Romania to spend the week at Casa Albert learning about the bible, making memories, having adventures and enjoying being children!
There are a few ways you can get involved – please CLICK HERE to find out how.
Thank you.