Hi Guys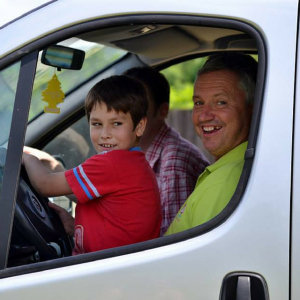 Welcome to our brand new blog!
This is the place where you will be able to read and comment about the latest stories and updates from Cry in the Dark and the projects and people we support and work with not just through our Charitable arm Asociatia Lumina in Romania but also through volunteers, schools, churches and businesses that support and work with us here in the U.K.
Over the next few months we hope to bring you some exciting news from Romania, watch this space! Plus blogs written by our volunteers, Micro gappers and staff.
We hope to this will give you a fully rounded picture of the people, work and projects of Cry in the Dark.
I'm very excited about the coming year as we have some big things planed including the Bike Romania Challenge at the end of May and the California Dreaming bike ride in June plus all the schools and volunteer groups that start coming out in the summer and for the first time this year we have the Voliday! 
Now here comes the self-promotion bit!
Over the winter/Spring months you may have seen on my personal Facebook page or Strava that I have been out a lot on my bike!
Well as CEO of Cry in the Dark I'm often in the position of asking people to fundraise or take part in our events so every two years I challenge myself to raise funds for our work too and this year I have decided to take part in both the Romanian bike ride 240 miles on and off road in 4 days and then a week later 620 miles in 7 days (San Francisco – San Diego) that's the California dreaming bike ride which is fully funded personally so every penny raised will go straight to our work!
If you think that you might like to sponsor me on my CEO challenge please click here.
This year I'm hoping to raise enough money to employ a palliative care nurse for one year which is about £4000. Please help if you can, our nurses are very much a lifeline to many adults and children that are living with terminal or life limiting illness.
Many thanks for taking time to read my first ever blog!
Steve Cooper
CEO